Certification UNI EN ISO 9001:2008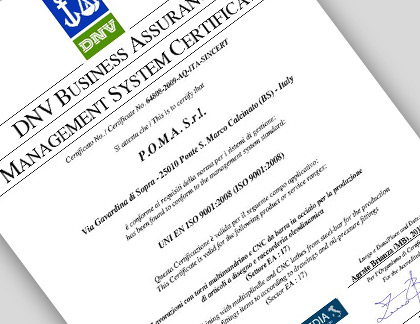 In 2000 the Company Poma Srl obtained the Quality Certification UNI EN ISO 9001:2008. Since then we undertake to keep the High Quality Standards.
Our suppliers of materials and services come only from quality certified Companies.
Respect for the Environment
Respecting the environment is a challenge for all those Companies wishing to become Leaders in future. Poma Srl uses only green energy: since 2005 our energy suppliers promote the production of energy from renewable sources.
This is a Guarantee for the environmental values.
---